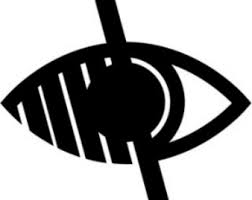 Governors
Mr Andrew Ruffell
Co-opted Governor since 02.01.2013
First appointed as Assistant Head Teacher in 2012 Mr Ruffell became Deputy Head Teacher in 2014 and Headteacher in 2016
Mrs Lucy Emmerson
Co-opted Governor since 09.03.2006
I am a co-opted governor and have been a member of the Governing Body for approximately 12 years. I work for Stockton Borough Council and manage the School and Governor Support Service so understanding governance and the legislation surrounding Education is certainly a strength that I bring to the Board. Working for the Local Authority for some 30 years brings a wealth of knowledge about the various services and departments, this is a valuable asset in providing help and support to governors. I am a mam of two wonderful children who are 17 and 19 so have also experienced supporting them through their journey through education. I am passionate about education and schools and really do enjoy the work that the Governing Body undertakes in ensuring that we have a safe and secure learning environment whilst providing an excellent standard of education for each and every child attending the school.
Mrs Beverly Jones
Parent Governor since 20.05.2014
Mrs Jones has two children who have attended Fairfield Primary School. She is a Health and Safety Adviser for Durham County Council. Mrs Jones is also a member of the Academy Council at Ian Ramsey Academy (July 2016)
Cllr Maurice Perry
Co-opted Governor since 09.03.2014
Maurice is a Chartered Engineer C.Eng M.I.C.E, S.Weld I, and a Councillor for the Fairfield Ward in Stockton. He has worked in the construction industries and has been employed on project management assignments in Europe, Middle East, South East Asia and New Zealand.
Mrs Katie Slack Governor
Parent Governor since 29.07.2010
Mrs Slack has two children at Fairfield Primary School. She is an Environmental Health Officer for Stockton Borough Council.
Mr Kevin Strachan
Co-opted Governor since 06.10.2004
Mr Strachan's two children attended Fairfield Primary School. He is Head of Marketing for BT group.
Mrs Kelly Knowles
Parent Governor since 01.09.2016
Mrs Thelma Whitaker
Staff Governor since 27.09.2004
I have worked at the school since before the amalgamation and I support teachers with administration tasks.
Mrs R Woodhouse
Mrs Dunford
Mr A Hardy
Mr M Kelly